RED BARN PRODUCTIONS
Surprising • Delightful • Transformative
RED BARN PRODUCTIONS
Surprising • Delightful • Transformative
RED BARN PRODUCTIONS
Surprising • Delightful • Transformative
RED BARN PRODUCTIONS
Surprising • Delightful • Transformative
Historically, Authentically, Outrageously Fun Events!
Bring Your Next Event to Us and We'll Bring Your Event to Life
Red Barn Productions is a full-service event production company with decades of experience in the design & production of large and small-scale events. We specialize in theatrically entertaining, historically authentic events, involving a talent pool of over 1,000 enthusiastic performers, directors, musicians, designers, and event professionals.
We are the creators of the original Renaissance Faires in America, and continue to produce the phenomenally popular Great Dickens Christmas Fair at the historic Cow Palace in San Francisco.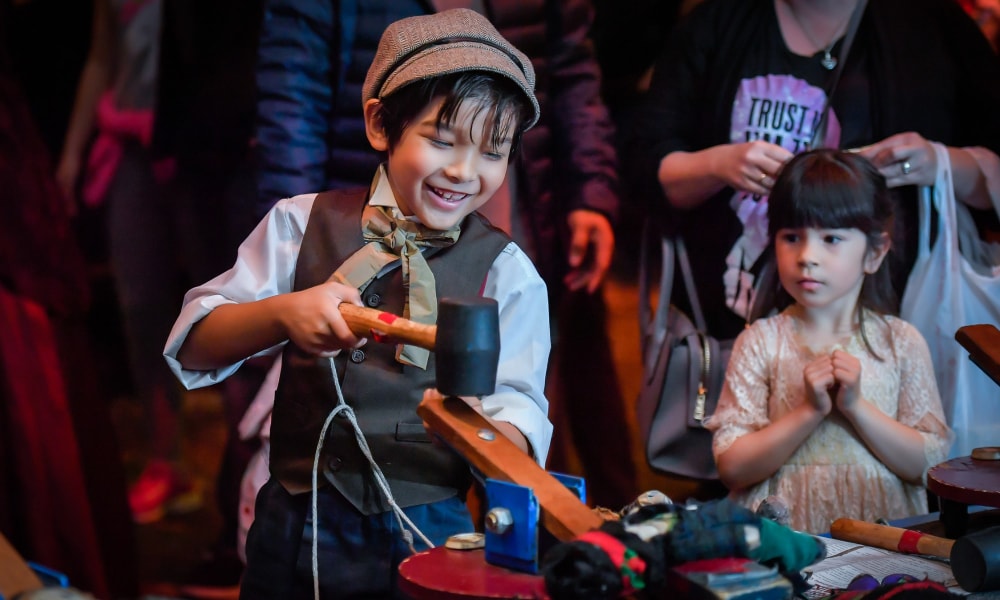 Beginning in 1963 with our first annual Renaissance Pleasure Faire, we helped begin what are now referred to as "immersive" entertainment experiences.
As Shakespeare said, "All the worlds a stage." It has been our privilege and joy for nearly 60 years, to create theatrical environments where the walls between performer and audience are removed, and where participation and play, creativity and revelry, "rule the day!"
"Folk customs and seasonal rituals remind us of a simpler time, more in harmony with nature and the world." Phyllis Patterson, co-founder
Spring, Summer, Fall, and Winter each have their time-honored traditions. Researching, designing, and instigating festive and joyous gatherings, we provide today's audiences with ways to connect with nature and the spirit of our shared humanity.
"That ancient skills and folk art may live again – and support our chosen way of life"
Through our work, and at our events, hand-craft artists join the past with the present, to amaze us, move us, and bring the joy of their art into our lives. We honor, support and celebrate all those who endeavor to live a creative and artistic life; to forge a living from the art and artfulness of their hands.
Our unique form of theatre is about authenticity, in history, performance, and participation.
We teach that history is indeed alive in each of us; that the daily lives of those who lived hundreds of years ago are not so very different from our own. By pursuing event designs and participant training that create authentic environments, and present historically authentic performances, we find that audiences happily "let the world slip," and experience the wonder of being immersed in a different time and place.
"Bringing History and Imagination to life since 1963"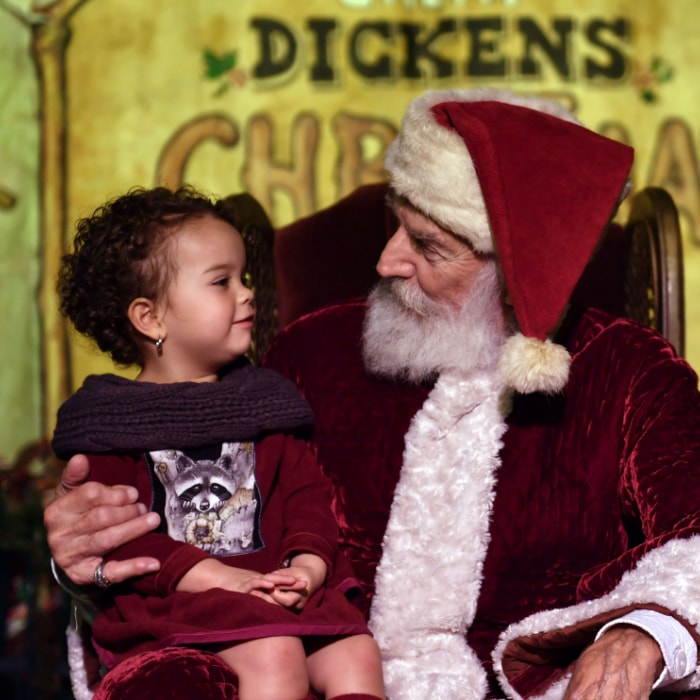 The Great Dickens Christmas Fair
Living History Parties and Events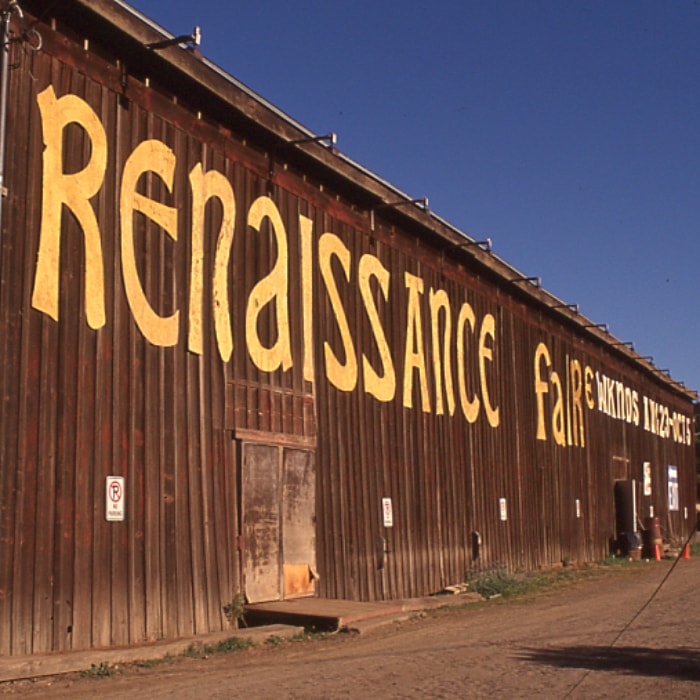 Faire History Archives Project
"Your professional and expert assistance went beyond what mere words can express. We all felt we had returned to the Medieval period and were in the Great Hall of the nobles." – Renaissance Feast – De Young Great Hall – Rose Manor, Hillsborough, Ca.
A. James Scholz, Chamberlin, La Chaine de Rotisseurs
"…it's almost possible to imagine that you are, in fact, sitting in Victorian era London on a snowy day. And that is exactly where the Dickens Fair wants to take you."
Ninna Gaensler-Debs, KALW Radio
"Great expectations abound at this annual reproduction of Victorian-era London, replete with hundreds of Dickensian characters and seven different performance stages. For a whole month, every day is Christmas Eve."
KQED
"The annual holiday tradition is truly impressive in scope, as visitors to the Cow Palace … are magically transported to Victorian-era London populated by upwards of 800 period characters ranging from haughty lords to hardscrabble chimney sweeps."
Via Magazine